If you're settling into a Redrow Homes house in Stanbury Meadows, Newton Abbot and are having a problem with your TV aerial, reception or require any of the services listed below, then then give me a call! I specialise in Aerial repairs for Redrow Homes New Builds.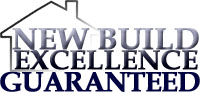 I provide a 2 year guarantee on all work provided, ensuring a high standard of new build excellence.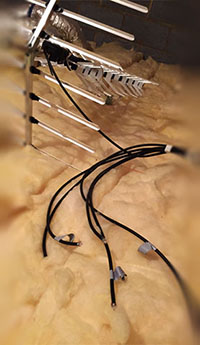 You'll be shocked at how basic some aerial connections are in new build properties, including Stanbury Meadows. You'll want to make sure of a perfect reception wherever you need it in the house. So call me to arrange a visit!
Whether New Build aerial installations in Stanbury Meadows or aerial repairs elsewhere in Newton Abbot – no job too big or small!
Specialist help in Stanbury Meadows
Stanbury Meadows New Build installation
Great prices for aerial installations!
Local friendly TV aerial installer for Newton Abbot
TV/Home Cinema & Audio Installations
Redrow Homes Aerial Installations
Satellite Installer for Newton Abbot
Telephone extension points installed
Free quotes
All work guaranteed
New Build Aerial Repairs For Stanbury Meadows, Newton Abbot
★★★★★ Having contacted Geoff at the end of the day on Tuesday, I was pleasantly surprised that he was able to get out to see me first thing the next morning.
None of the TV's in my house were picking up a signal, which Geoff managed to resolve without trouble. The thing that stood out for us, is that Geoff took the time to explain how he resolved the issue and what had caused it. If you're unfortunate to have aerial/signal issues, I highly recommend getting in touch with Geoff.
New Build Aerial Services Stanbury Meadows, Newton Abbot