If you've just moved to a Persimmon Homes home in Hill Barton Vale, Exeter and want some assistance with your TV aerial, reception or require any of the services listed below, then please give me a call! I specialise in Aerial repairs for Persimmon Homes New Builds.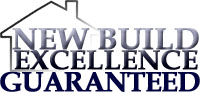 I provide a 2 year guarantee on all work provided, offering peace of mind and giving a high standard of new build excellence.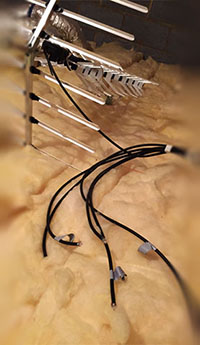 You'll be astonished at how inefficiently some aerials are fitted in new build homes, even in Hill Barton Vale. It makes sense to make sure of a great TV signal wherever in the home that you want it. So lets get it sorted – call today!
Whether New Build aerial installations in Hill Barton Vale or aerial repairs elsewhere in Exeter – no job too big or small!
Specialist assistance in Hill Barton Vale
Hill Barton Vale New Build installation
Great prices for aerial installations!
Local friendly engineer for Exeter
TV/Home Cinema & Audio Installations
Persimmon Homes Aerial Installations
Satellite Installer for Exeter
Telephone extension points installed
Free quotes
All work guaranteed
New Build Aerial Repairs For Hill Barton Vale, Exeter
★★★★★ If all tradesmen operated in the way that Geoff does, the world would be a better place! I had been quoted by someone else for half a day and £325 ("or £300 for cash") for what I had believed to be a simple job. I contacted Geoff and he gave me a date and a quote. He completed the job on the due date within 30 minutes and at the quoted price, which was a fraction of the cost requested by somebody else. It really pays to find an HONEST and efficient trader – and Geoff is that trader! I would recommend him head and shoulders above any other trader in this field.
New Build Aerial Services Hill Barton Vale, Exeter